Starkey Hearing Aids in Oxfordshire, Buckinghamshire & Bedfordshire
Starkey hearing aids are the flagship brand of Starkey Hearing Technologies, one of the world's big five hearing aid manufacturers. Starkey is the only US company among the large hearing aid manufacturers. Starkey was founded in 1967 as a retail shop and repair service for hearing aids. The company soon began building its own hearing aids and gradually expanded sales worldwide.
The Latest Starkey Hearing Aids
The Starkey Livio is the brand's latest hearing aid platform. There are a full range of hearing aids including Receiver In Canal hearing aids, Behind The Ear hearing aids and In The Ear hearing aids.
Rechargeable ITE
Starkey are the only brand to offer a rechargeable custom In The Ear hearing aid. The highest technology they provide is called Edge AI.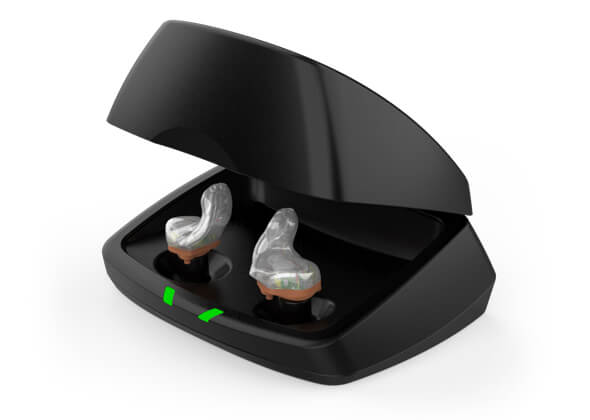 Starkey Livio Hearing Aids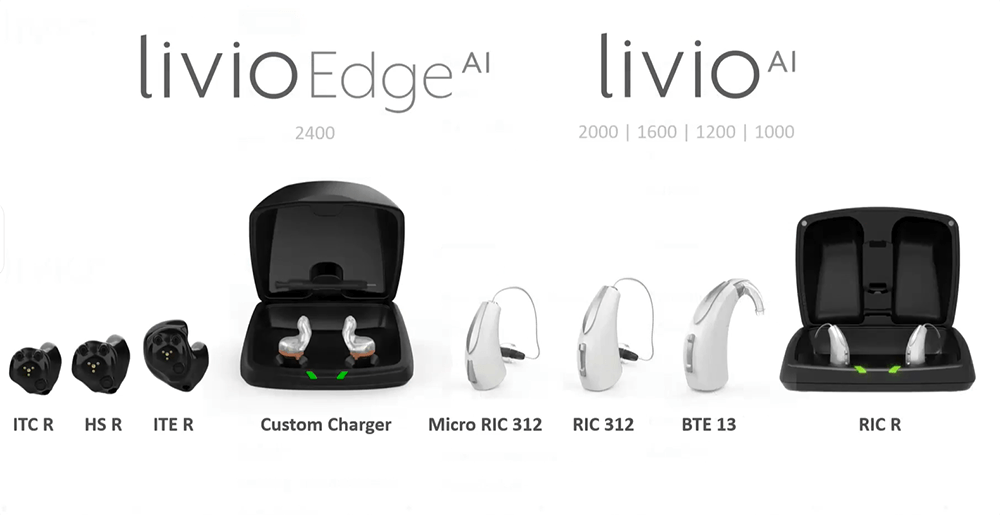 The Livio platform provides a full range of hearing aid models across a range of technology levels. It is also the only hearing aid range that offers a rechargeable In The Ear hearing aid. Starkey has positioned the Livio range as a Healthable. It is far more than a hearing aid. The Livio offers:
Body and brain tracking
Fall detection - hearing aid alerts others that you have fallen
Virtual Assistant called "Thrive"
Lithium-Ion rechargeable option
Language translation via Google Translate iPhone app
Voice-to-text transcription.
In 2020, Starkey launched the new Livio Custom, a custom-fitted in-the-ear version of the Livio AI. The Custom is rechargeable, and includes the same embedded sensors as the behind-the-ear model. Metal charging contacts, a push button, and microphone ports are seen on the exterior faceplate of the Custom. Edge mode is also available via a double-tap.
The Thrive Hearing Control smartphone app works with Livio AI to perform wellness tracking, activity tracking, brain health tracking, and language translation functions. All versions of Livio have access to a hearing aid finder function, iOS audio streaming for phone calls and multimedia audio, hearing-aid remote control, personalized listening programs, geo-tagged listening programs, audio notifications, an adaptive car mode, and accessories for wireless audio streaming from Bluetooth devices.
Full Of Features
Starkey Livio Hearing aids are smart devices that use the latest digital technology to deliver amazing results.
Bluetooth
Most of the models on the Livio range will connect & stream from your iPhone and Android smartphone, & other devices.
Smartphone App
Starkey offers well designed apps that give you control of how you hear, and offer outstanding health features.
Rechargeable Batteries
24+ hours of use from one single charge with the Starkey Livio rechargeable aid. Never worry about your hearing aid running out of power at an awkward time.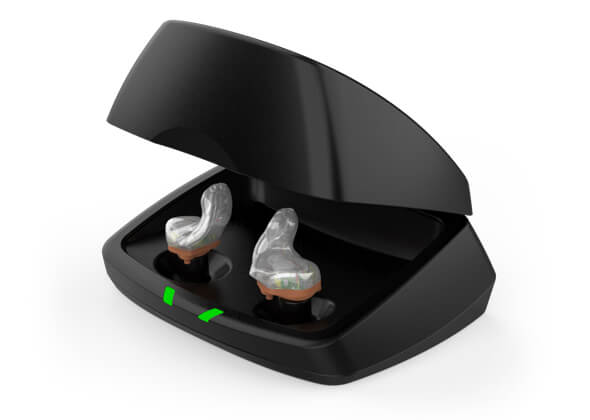 Natural Hearing
Dynamic sound processing and modern features combine to deliver the most natural sound in all environments.
Noise Cancelling
Starkey offer an array of noise reduction features so you can listen to just the voices and sounds you want to hear, not the noise.
Multiple Models
The new Livio range is offered in multiple model types including Receiver In Canal, Behind The Ear and In The Ear hearing aids giving you real choice.